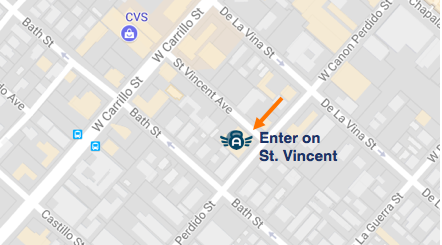 Have questions about our classes or programs? Want to come try a class for FREE? Just want to drop us a friendly note? Do so here!
We are located at 220 West Canon Perdido Street, Studio D. Enter from the building's parking lot on St. Vincent.
Or, drop us a line with any questions you may have (or feel free to send us an entertaining story) – we'll get back to you quickly!