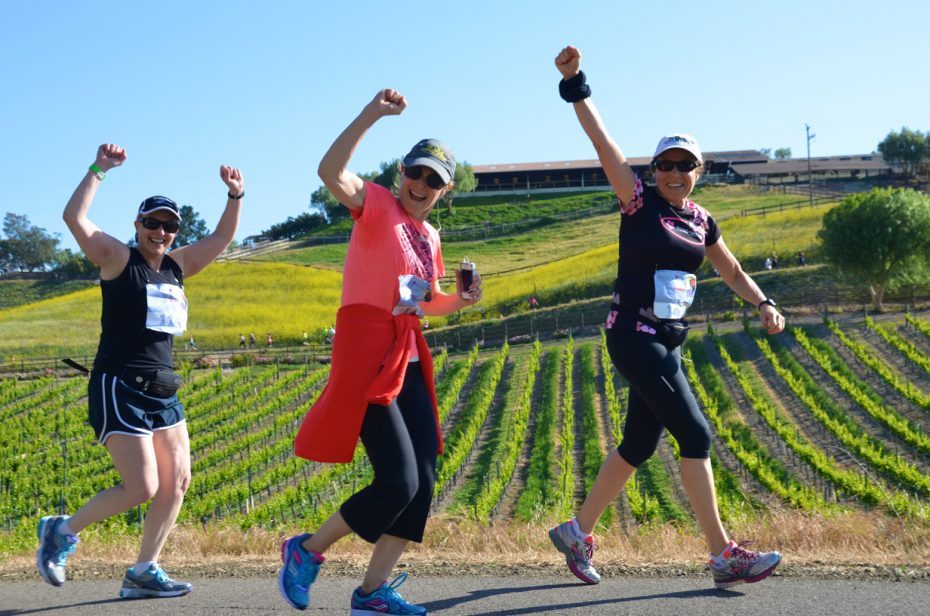 Running the Wine Country Half Marathon? Want to actually TRAIN for it instead of showing up on race day hoping you'll have a reasonable race? GREAT! Train with us! We're a fully coached, supportive training group designed for beginner to intermediate level runners.
We're excited to be partnering with Santa Barbara Running and Destination Races to provide out clients with an exceptional training experience, discounts on great gear, and an awesome race day. We look forward to helping you have your best – or first – race!
Details:
3x/week in person training program (Tuesday/Thursday/Saturday)
Tuesdays: 6am
Thursdays: 6am
Saturdays: 7am
8 week in person program $139
8 week online program $99
This training program will start TUESDAY, March 19 at the Santa Barbara City College Track.
Drop us a line if you have any questions, but we look forward to working with you!